Automate G/L Consolidation
Available for $995 + $250 per year, Automate G/L Consolidation drives any number of G/L Consolidation operations, as set up using the standard Sage 300 application. The program eliminates the manuals steps involved in copying import/export files and means that 50 or 100 companies can be consolidated - all in a single operation. The resulting G/L batches can optionally be either posted or provisionally posted - all in the same step. The program is designed to run as an unattended Windows Scheduled Task, as well as from a user interface.
NEW FEATURE: Consolidate a Source Company into Multiple Consolidation Companies. See the end of our user guide.
Setup: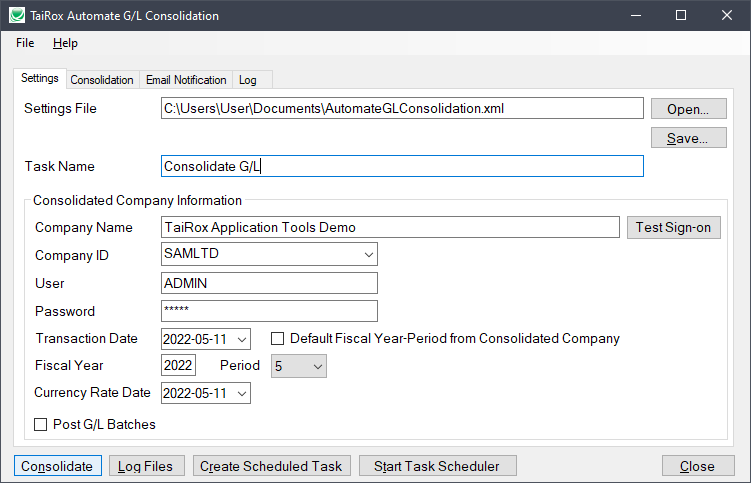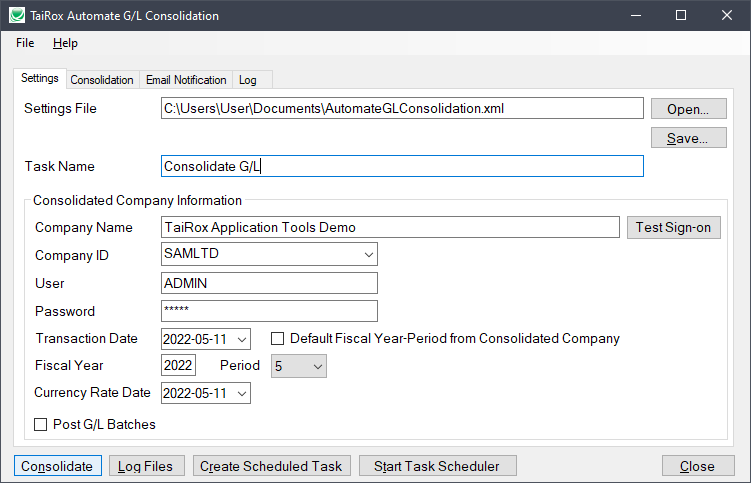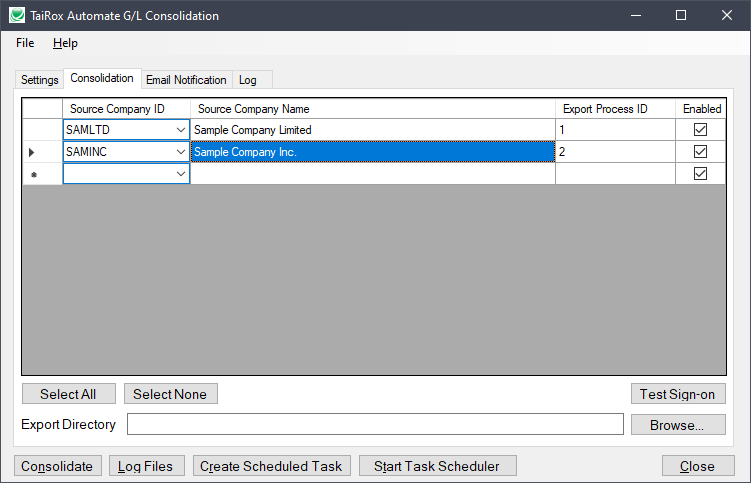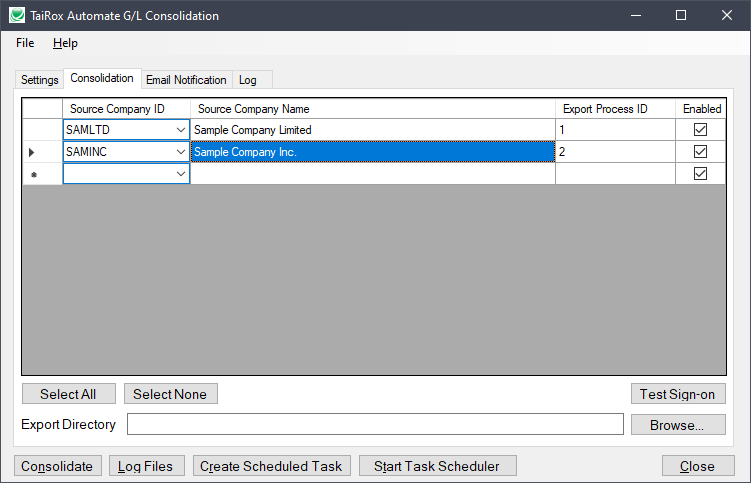 Sample Log: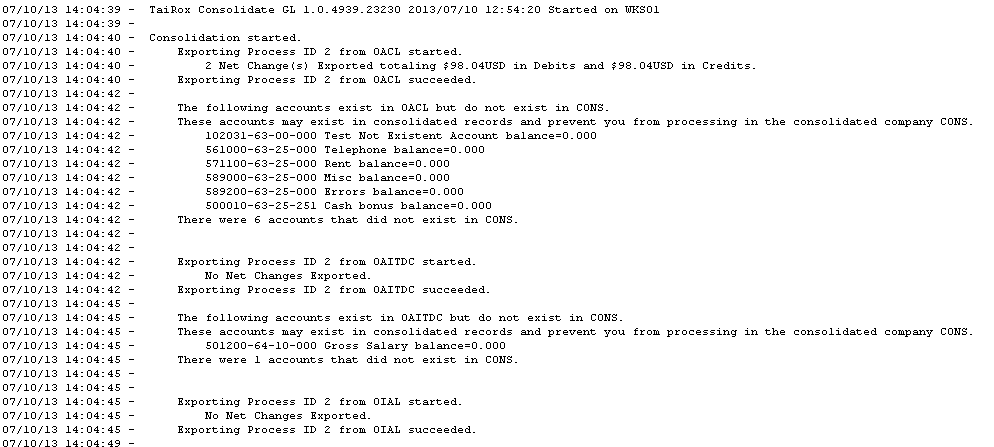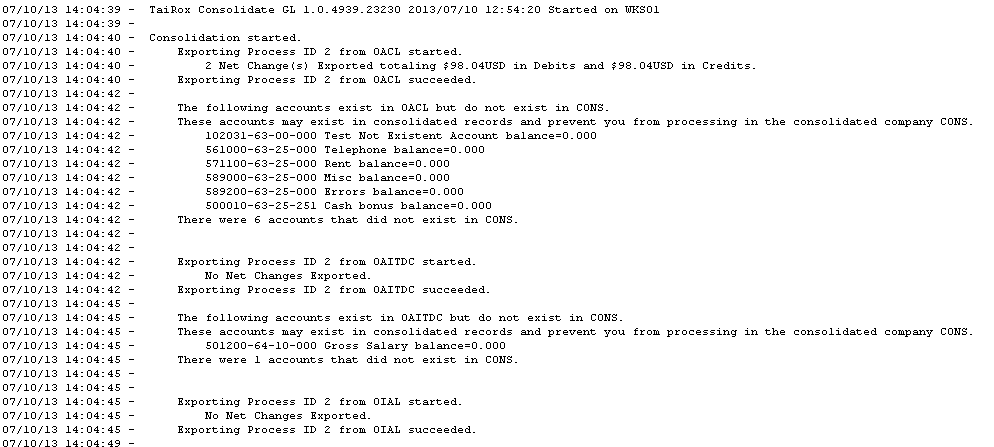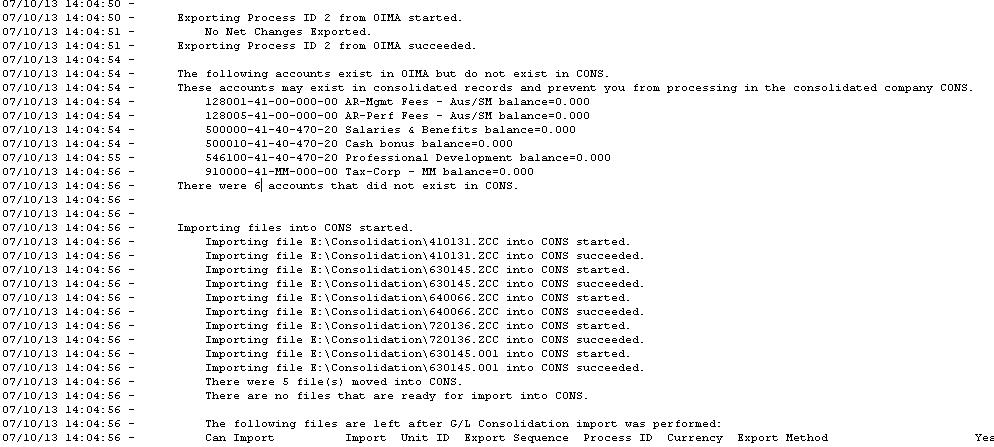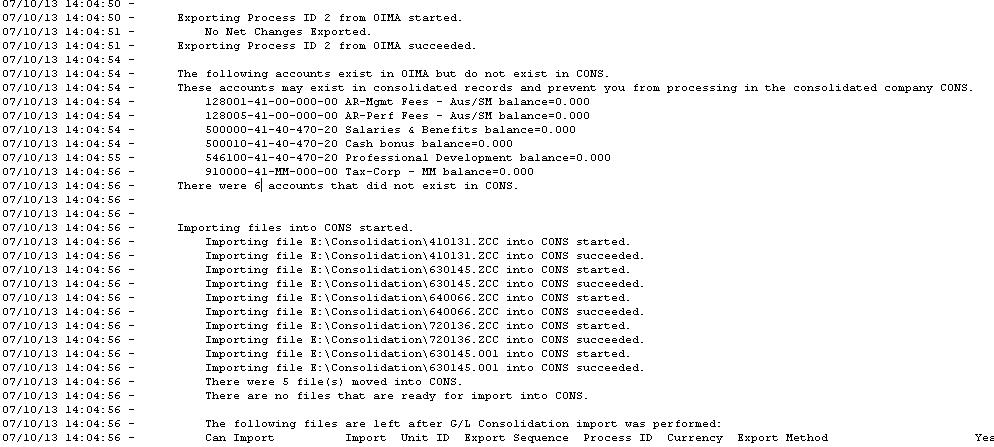 Features and Benefits
•
Updates multiple companies in a single operation.
•
Eliminates copying import/export files.
•
Posts or provisionally posts resulting batches.
•
This product uses Sage 300 business objects to insure proper multi-user operation.
Platform Requirements
•
Sage ERP Accpac version 5.6 or 6.0 or Sage 300 2012, 2014, 2016, 2017, 2018, 2019 or 2020
•
A single executable program works with all platforms
•
Creates a basic Windows Scheduled Task and will launch the Task Scheduler.