SOX Second Sight
Available for $1,195 + $300 per year, SOX Second Sight provides a way to insure that the Sage 300 user posting a General Ledger, Accounts Payable or Accounts Receivable batch has not been involved in the preparation of that batch. While Sage 300 separates the data entry and posting permissions, it may be that all users can perform both functions and a requirement exists to insure that two different users see the processing of each batch.
Watch:
2:43 SOX Second Sight
*New* Support is added for Sage 300 2024.
*New* A web-screen compatible version has internals that use Sage Views to control the users who are able to post batches. Web screens are available upon request.
Once SOX Second Sight is installed, activated and set up, the standard A/P, A/R and G/L Batch List functions are replaced by Extended Batch List functions. The extended functions' sole purpose is to check the entries in a batch and block a status change to "Ready to Post" if the current Sage 300 user is the last user to have entered or changed any of the entries (as determined by the Sage 300 "audit stamp").
The only difference in behavior between Sage 300 Batch List functions and the TaiRox Extended Batch List functions is that an error message that will appear if a user tries to set a batch to Ready to Post (by double-clicking on the Ready to Post column or pressing the Post button):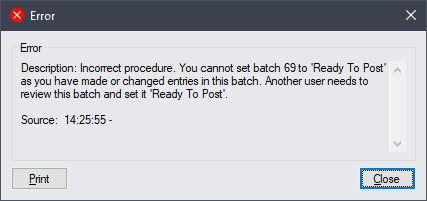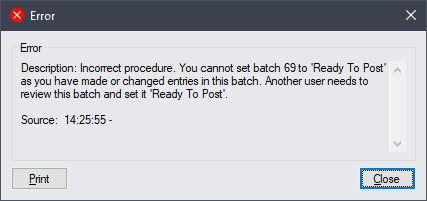 Standard Sage 300 Security insures that non-administrators need specific security rights to turn the functionality on and off.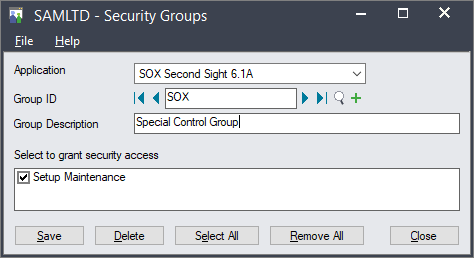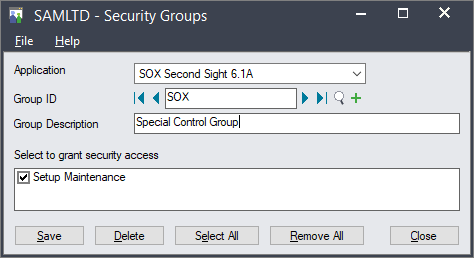 Features and Benefits
•
Checks the Sage 300 audit stamp of entries, header and detail.
•
Replaces the G/L, A/P and A/R Batch List functions on a company-by-company basis.
•
Activates using the standard Data Activation function.
•
Uses Standard Sage 300 Security rights.
Platform Requirements
| | |
| --- | --- |
| • | Sage 300 2012 to 2024: A single executable program works with these platforms. |
| • | Visual C++ 2013 Redistributable (x86) - 12.0.30501 or higher is required. |
| • | Detailed Platform Requirements |