Fast Data Integrity
Available for $795 + $200 per year, Fast Data Integrity performs Sage 300 integrity checking operations in a fraction of the time taken by the standard utilities. Tests on large databases show 100x-1000x performance gains. You can restrict tests to recent fiscal years, eliminating "old noise" from the error log. Interactive and schedulable versions of the program are provided that perform the same checks. PDF Brochure – Video
*New* Support is added for Sage 300 2023.
*New* Console Program: When logging into a SQL Server instance, a checkbox allows users to remember SQL Server passwords. The remembered passwords are encrypted. Picture.
*New* Adds Checks for Productivity Tools Enterprise.
"I would just like to say ... WOW! On the client's largest entity, over 200 gig, it typically takes a day to run a DI on just one of the modules (AR, AP or GL). It ran in 6 minutes on AR! I can also say it found and reported on the errors that I was expecting."
Kimberly Kyle, Sage 300 Certified Consultant. Show complete quote.
"The native data integrity ... took over 3 days ... Fast Data Integrity ... less than 1.5 hours."
Bruce Warrell, NextLevel Information Solutions. Show complete quote.
"Subject:  Re: Fast Data Integrity ... Darn that thing is fast !!!!!"
Paul Field, Net@Work. Show complete quote.
Options
Limit checks to eliminate "noise" from the error log - errors that will not affect current operations. Extend checks to call out errors that can affect current operations.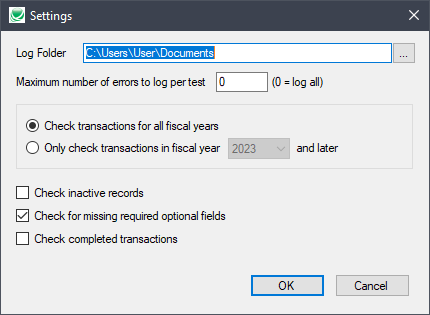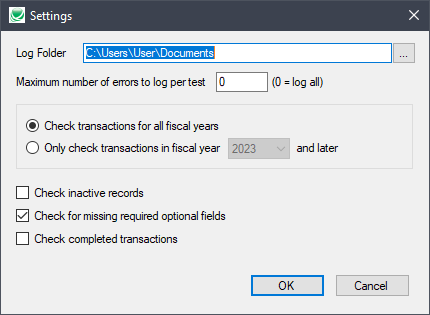 Interactive Console - See User Guide
| | |
| --- | --- |
| • | Performs checks on Sage 300 core modules and several third-party modules. |
| • | Deletes orphan records, selectable by module. |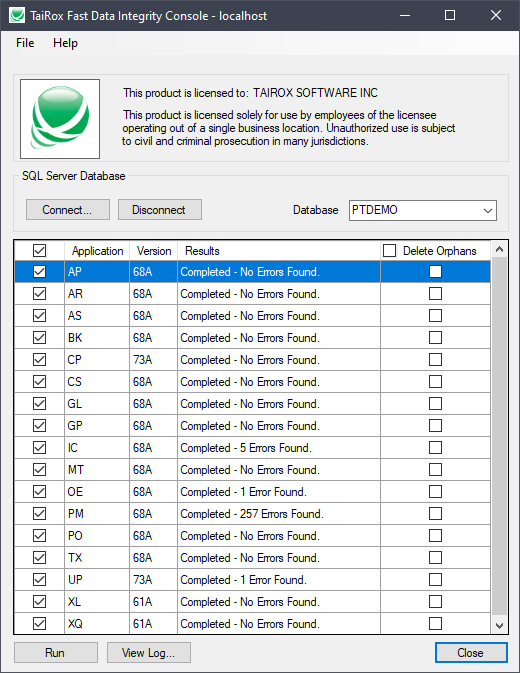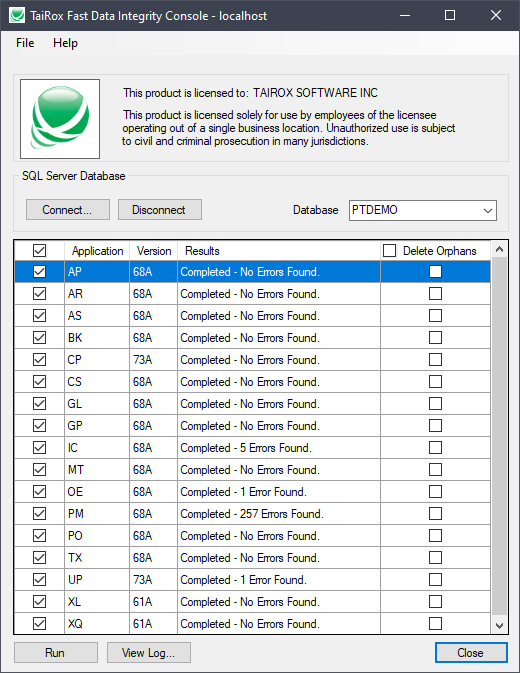 Schedulable Program - See User Guide
| | |
| --- | --- |
| • | Performs checks on Sage 300 core modules and several third-party modules. |
| • | Is designed to run as a Windows Scheduled Task and will create that task. |
| • | Checks multiple databases in a single operation. |
| • | Sends email notifications with a log attached for each company checked. |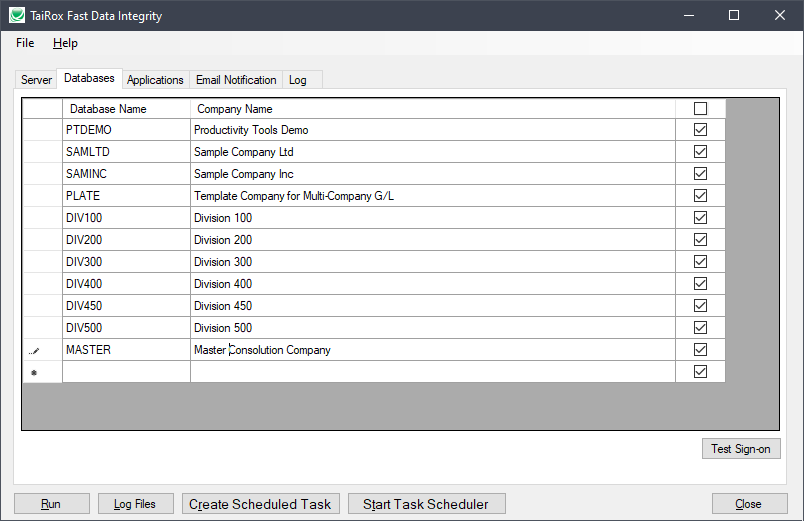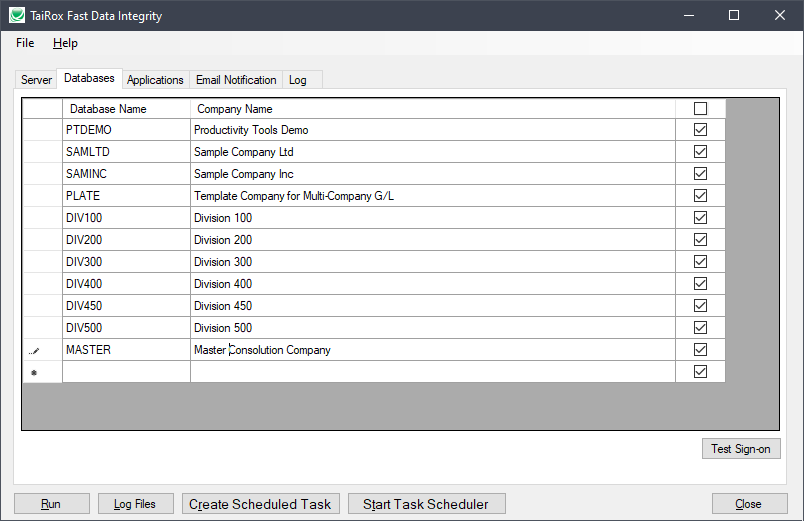 Platform Requirements
| | |
| --- | --- |
| • | Sage 300 2012 to 2023: A single executable program works with these platforms. |
| • | .NET Framework 4.6.2 or higher is required. |
| • | Visual C++ 2013 Redistributable (x86) - 12.0.30501 or higher is required. |
| • | Detailed Platform Requirements |