Fast Clear History
Available for $995 + $250 per year, Fast Clear History performs Sage 300 clear history operations in a fraction of the time taken using the standard utilities. Tests on large databases show 30x-200x performance gains.
Watch:
2:50 Fast Clear History
*New* Clears TaiRox CRM & Collections entities.
*New* Clears O/E Salesperson Commissions by date or fiscal year/period.
*New* Supports Sage 300 2022.
"Fast ... cleared 49 million records in about 75 minutes ... before this ... not even an option! Thanks TaiRox!!" Kelly Hummel, Net@Work. Show complete quote.
"Database is 187 GB ... standard OE clear ... [2 or 3 days] ... TaiRox OE clear ... [less than 2 hours]" Scott Davies, Equation Technologies. Show complete quote.
Interactive Console
The options for each supported and activated module in the selected company are displayed in separate tabs.
Accounts Payable Options: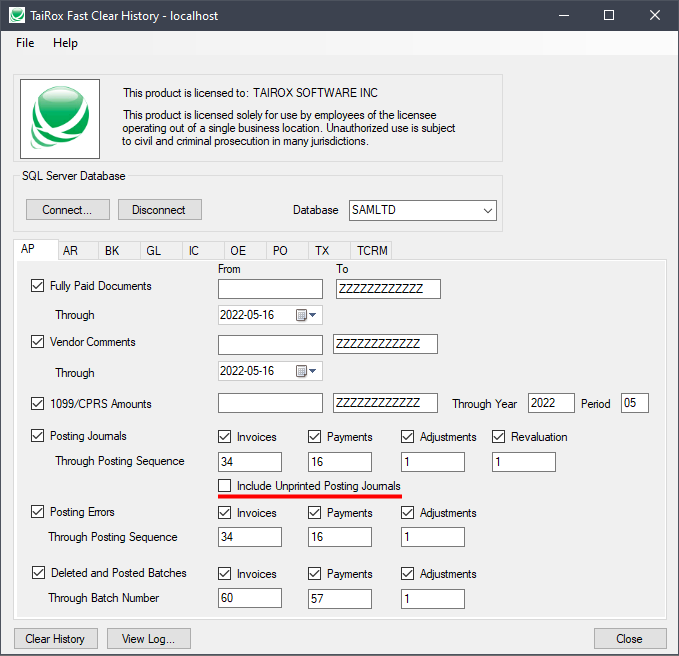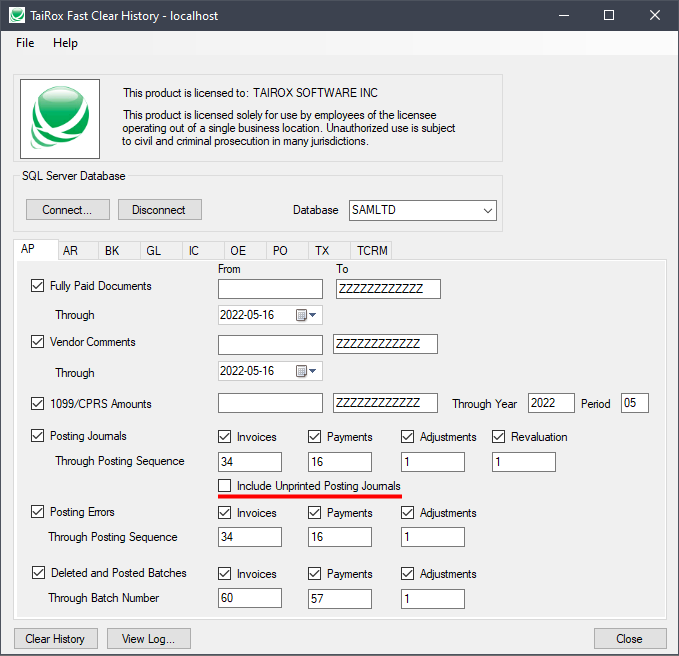 Accounts Receivable Options: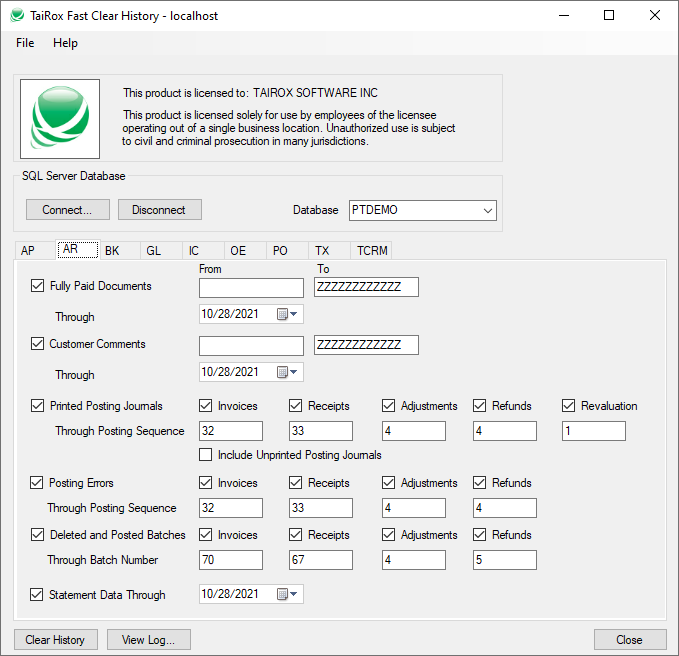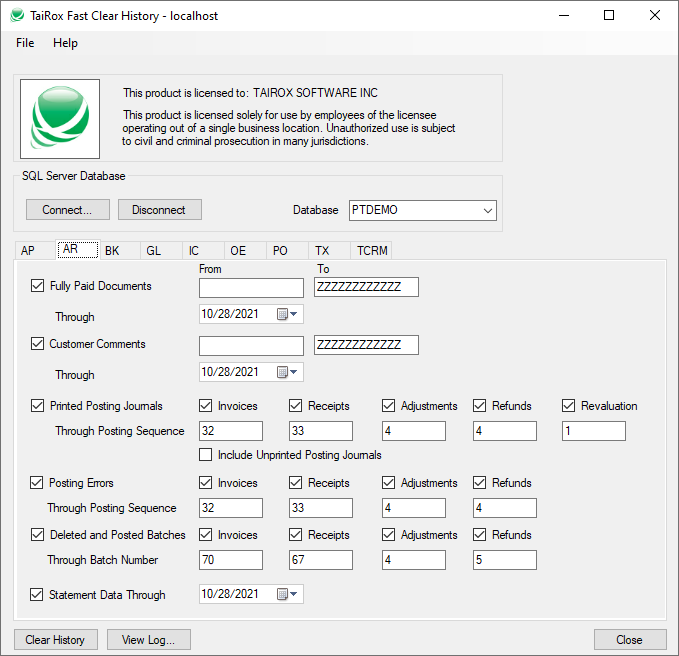 Bank Options: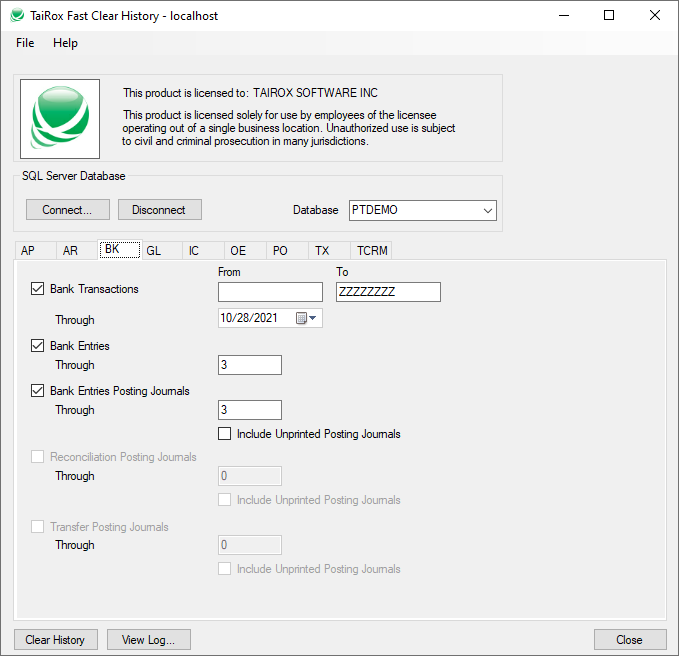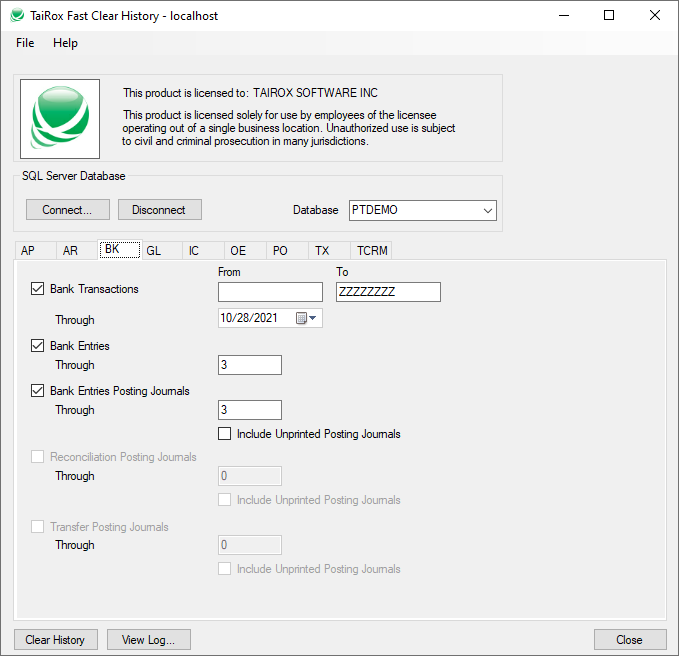 General Ledger Options: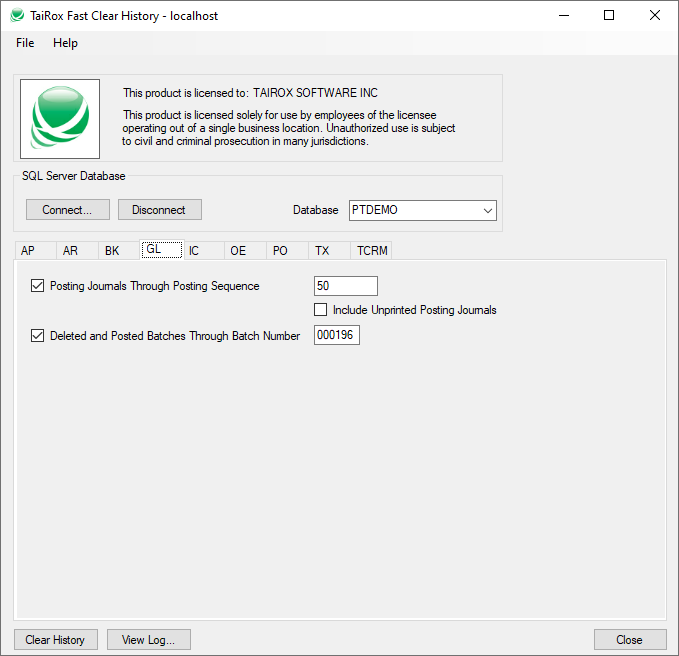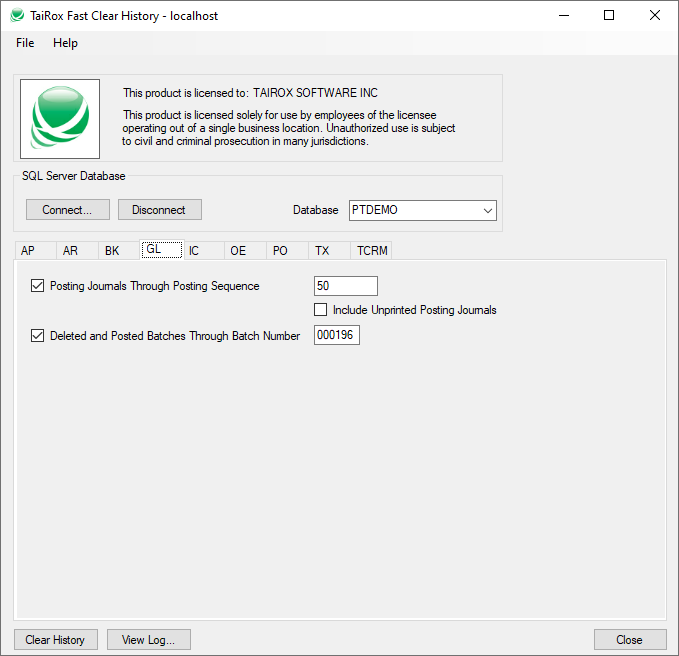 Inventory Control Options: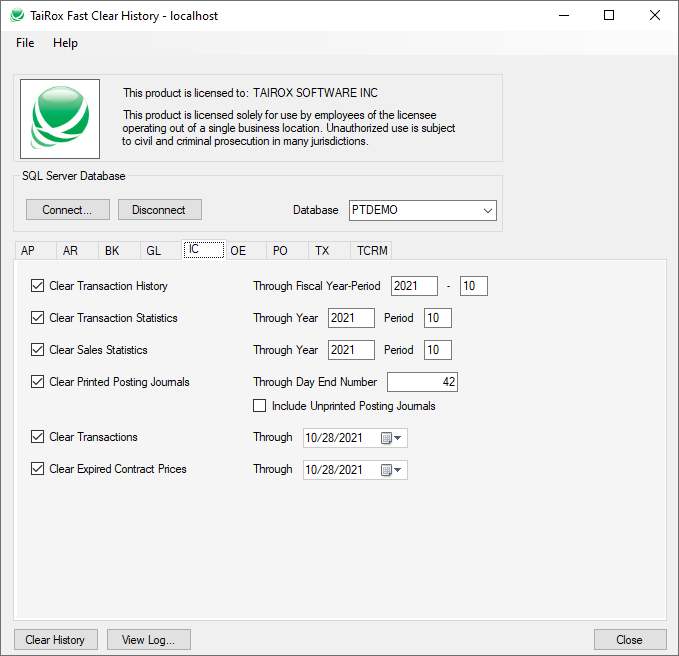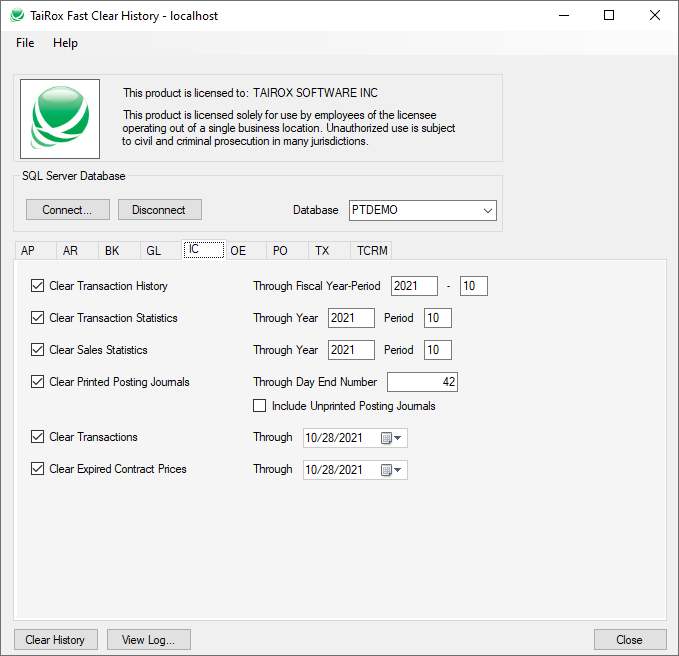 Order Entry Options: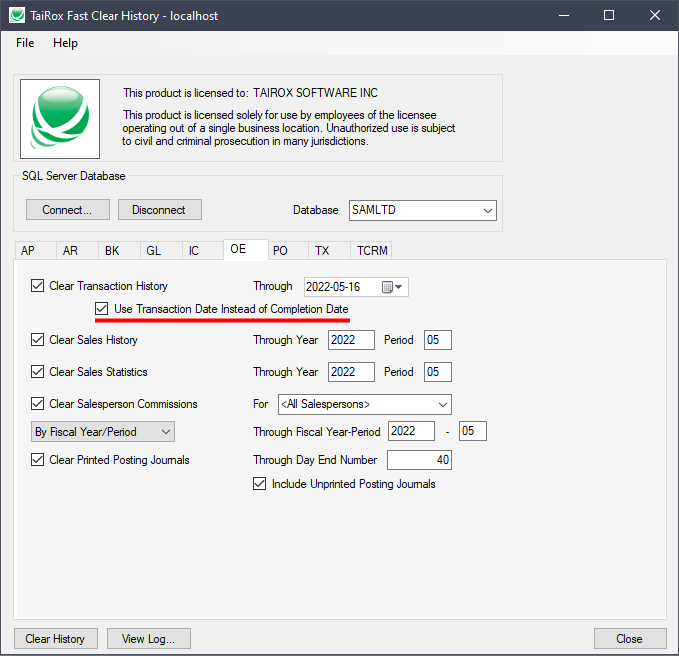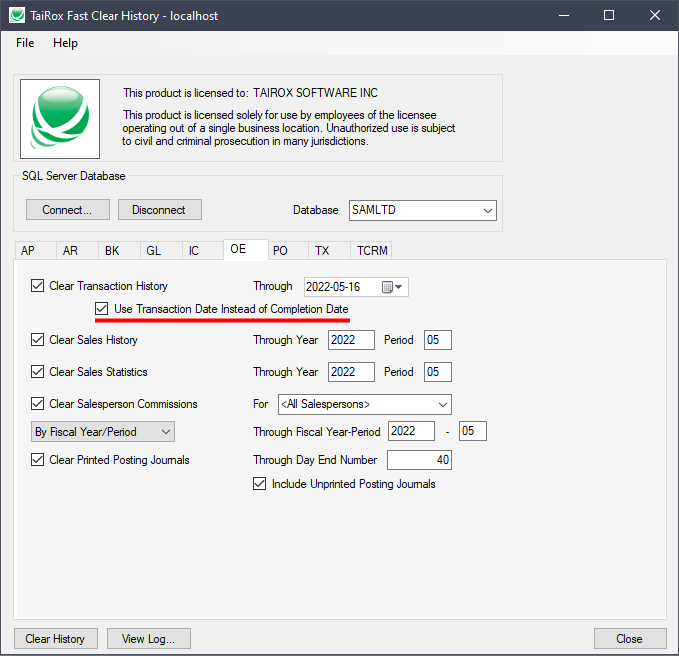 Purchase Order Options: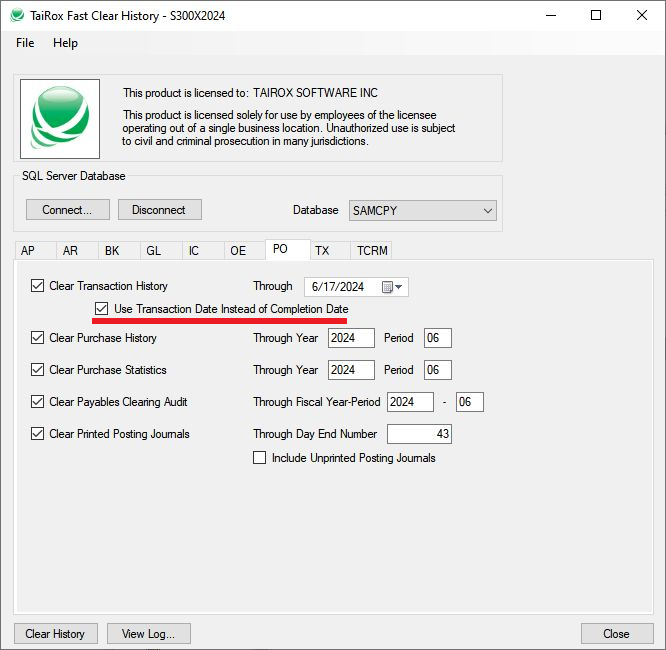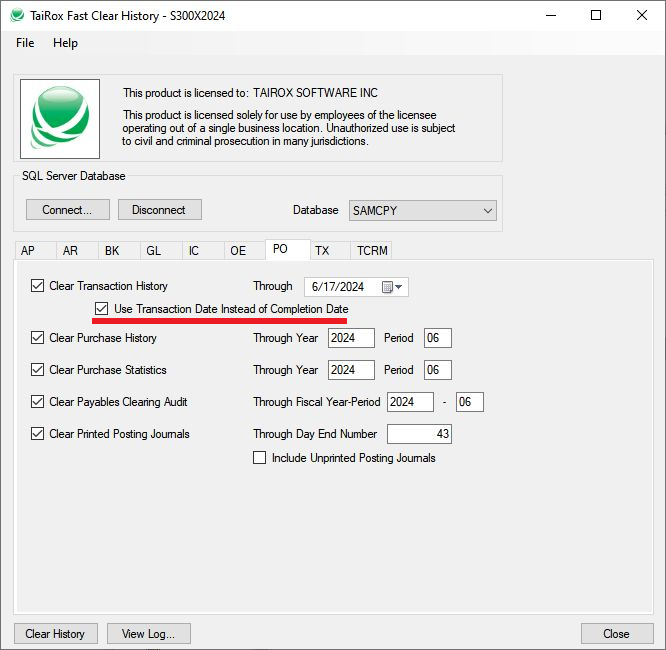 Tax Options: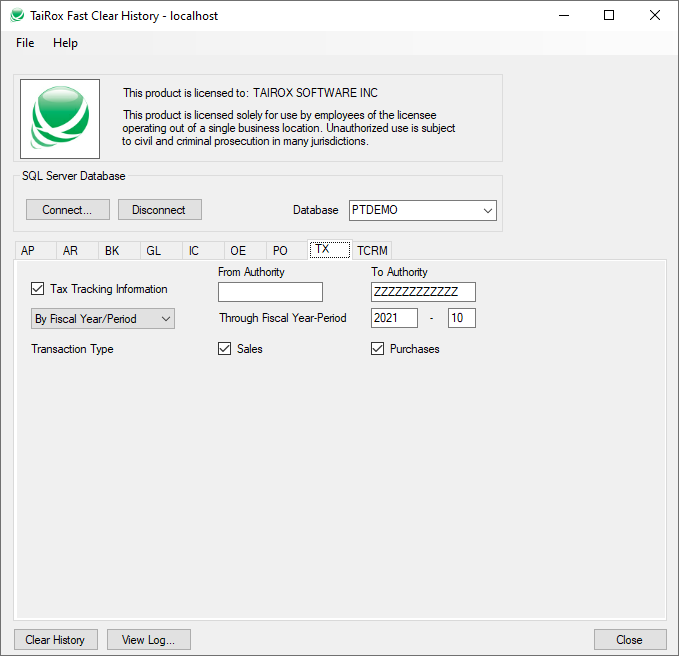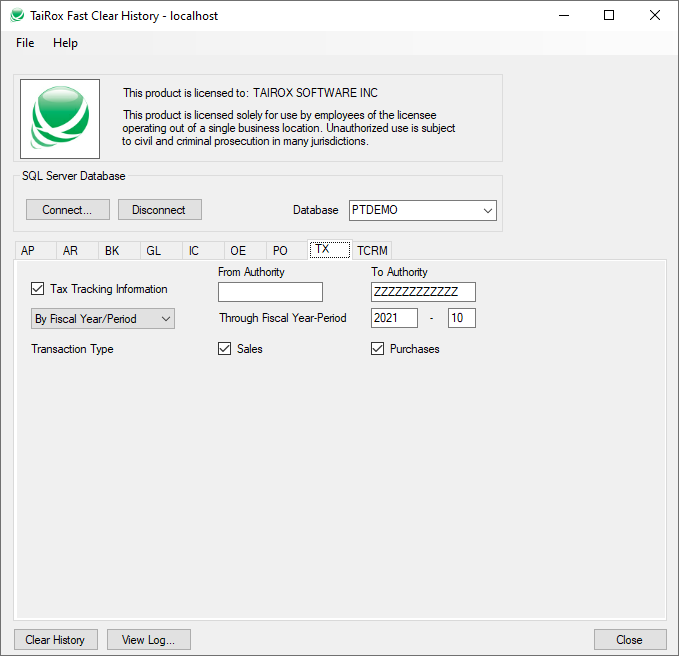 TaiRox CRM and Collections Options: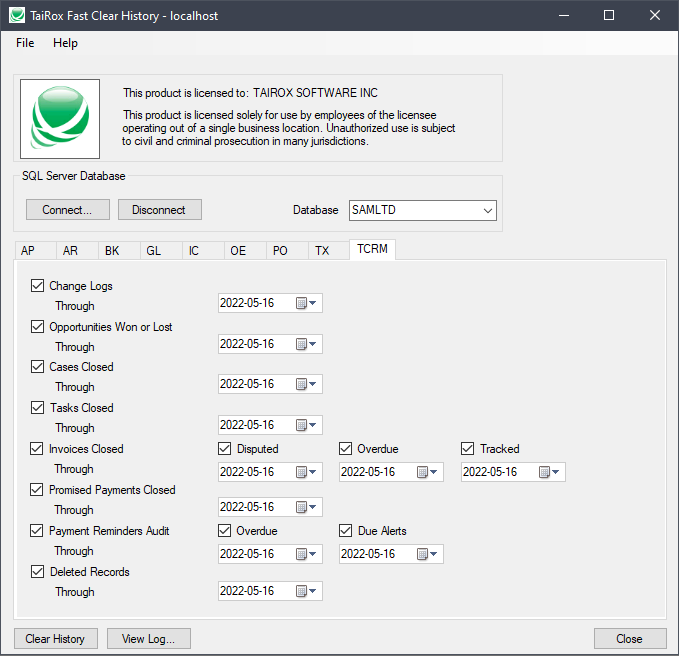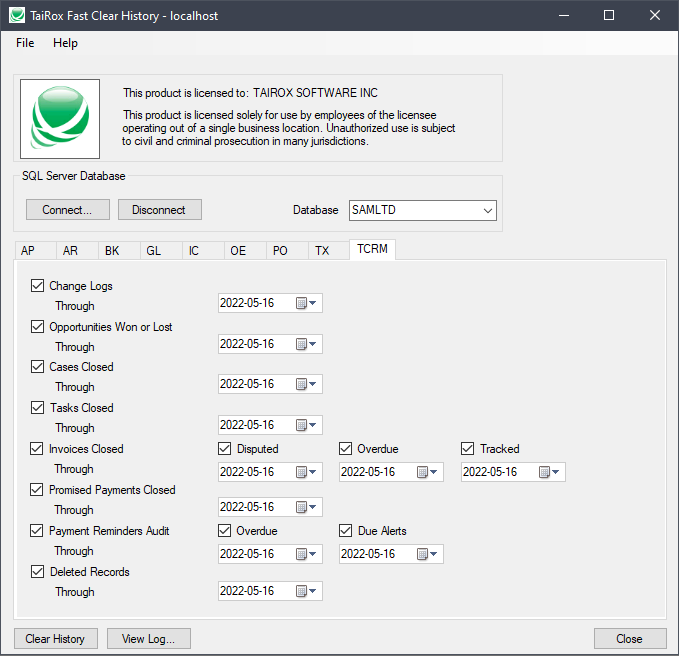 Platform Requirements
| | |
| --- | --- |
| • | Sage 300 2012 to 2022: A single executable program works with these platforms. |
| • | .NET Framework 4.6.2 or higher is required. |
| • | Detailed Platform Requirements |