Automate G/L Consolidation
Available for $1,195 + $300 per year, Automate G/L Consolidation will perform hundreds of consolidation operations in a single step, eliminating tedious export and import steps.
Watch:
3:02 Automate G/L Consolidations
*New* Support for the Advanced Complex Passwords feature added in Sage 300 2022 PU2.
*New* Consolidate a Source Company into Multiple Consolidation Companies. See the User Guide for detailed instructions.
"Thank you for creating such great software - I setup your GL Consolidation Automation ... and we have 2 separate consolidations running nightly. One across 18 companies, and 1 across 10 companies - I am on the distribution list for the log email, and seeing them click off like clockwork nightly is truly a pleasure. It has been a HUGE success for their team!" Jason Wojtyna, Infoman, Inc. Show complete quote.
Setup:
| | |
| --- | --- |
| • | The program is designed to run as a Windows Scheduled Task, as well as from a user interface. |
| • | The resulting G/L batches can be either posted or provisionally posted - all in the same step. |
| • | Can consolidate a Source Company into Multiple Consolidation Companies. |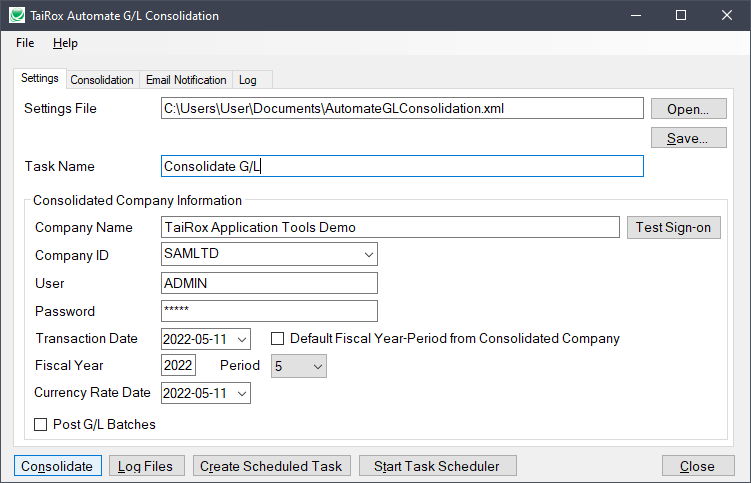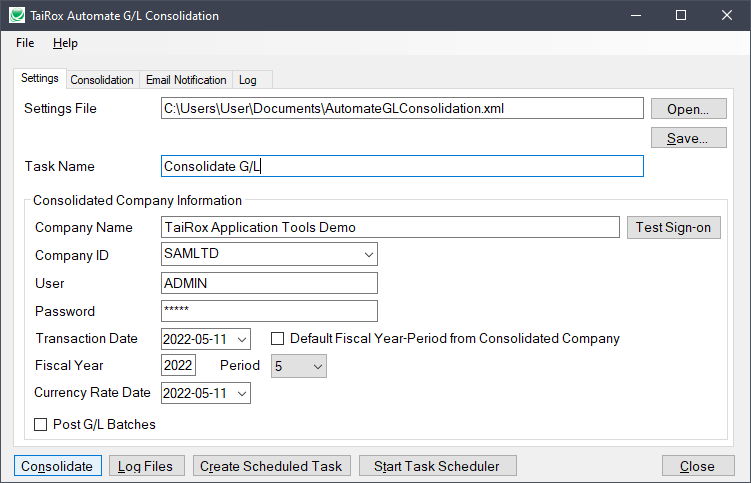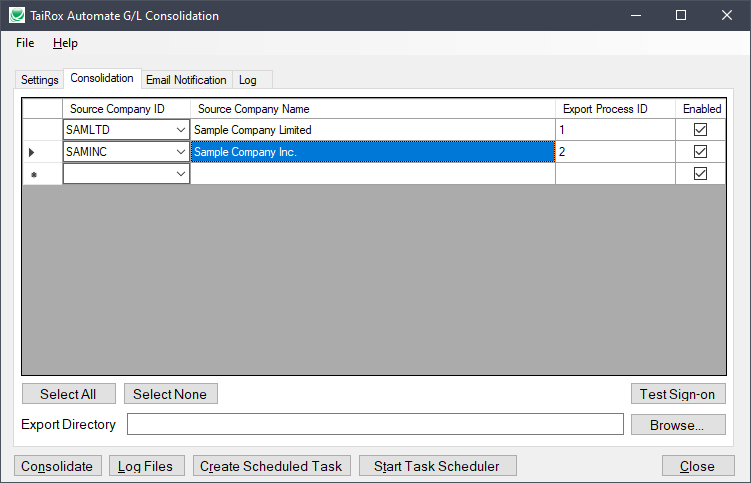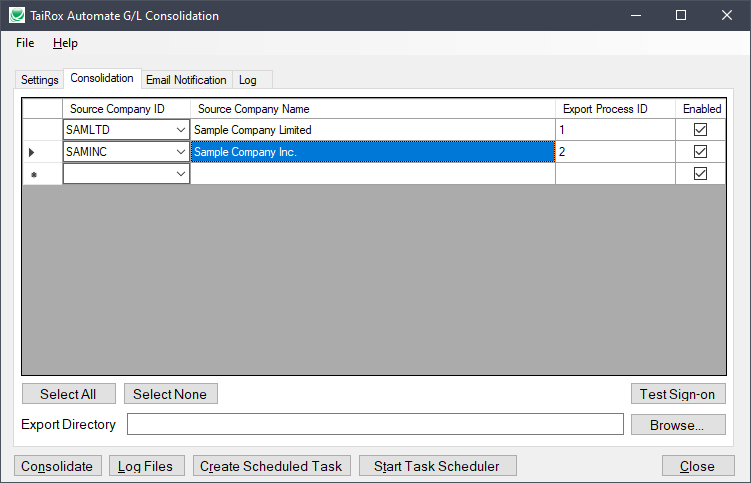 Sample Log: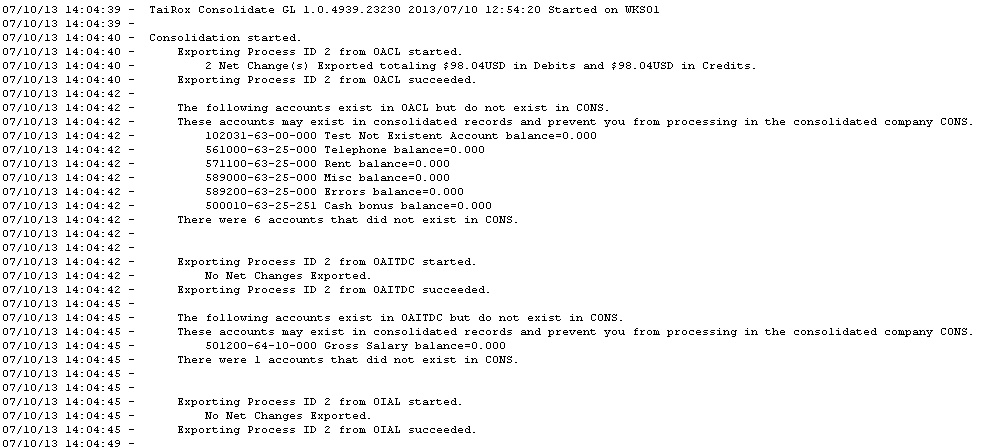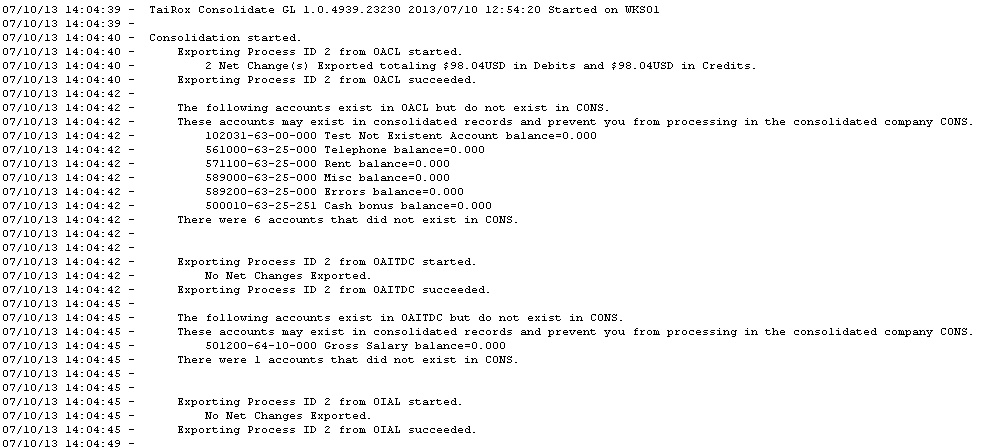 Platform Requirements
| | |
| --- | --- |
| • | Sage 300 2012 to 2022: A single executable program works with these platforms. |
| • | .NET Framework 4.6.2 or higher is required. |
| • | Visual C++ Redistributable for Visual Studio 2015, 2017 and 2019 is required. |
| • | Detailed Platform Requirements |